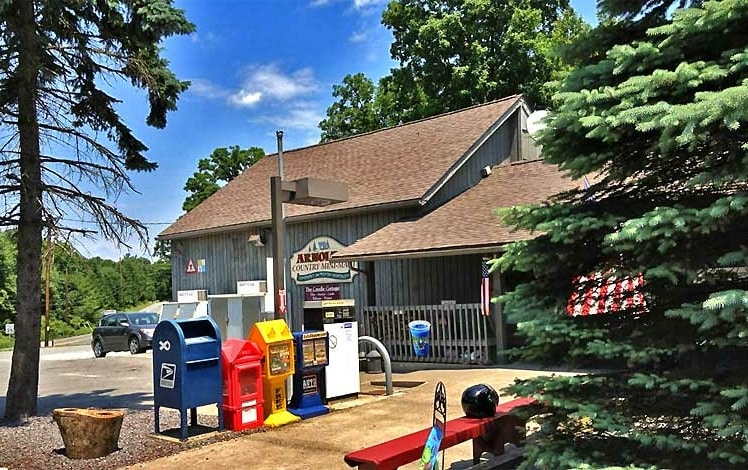 Convenience store with gas station and deli. Daily lunch specials, friendly service.
Arnold's Country Store is a perfect general store in every sense of the term "general store". It has everything for people staying in the area. The store is stocked with everything from a deli, a frozen food department, canned goods, snacks, sodas, cigarettes, lottery tickets, hygiene products, gifts, crafts, flowers, wood, and gasoline.
Open 5am – 7pm Monday through Friday. Open 7am Saturday. Sunday 8am – 4pm.