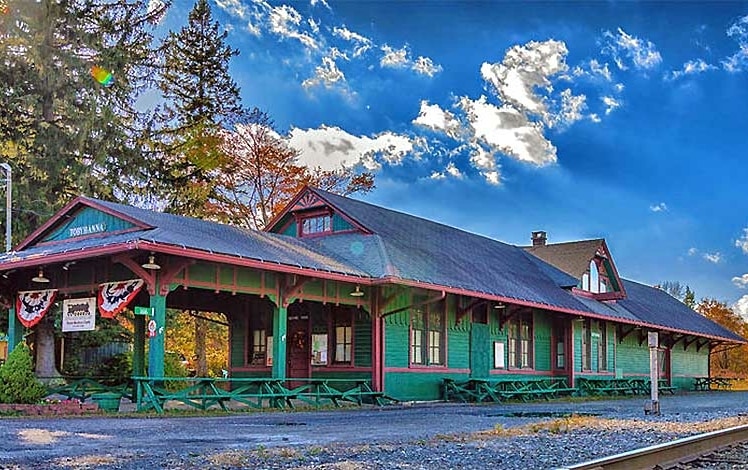 Tobyhanna Train Station was built in 1908 and closed in 1965. The building remains in place and is in use as the local historical society rail museum.
It now serves as a museum of railroad artifacts and model train setups.
In the past, Tobyhanna residents would often board the train in order to shop in Scranton. The train also allowed huckleberries to be shipped to New Jersey and New York.
The train was used to carry soldiers going to the Army Camp, now Tobyhanna Army Depot, as well as those wanting to camp in the area. Workers commuting to the Tobyhanna area, such as ice cutters and timber workers, would also ride the train.
Tobyhanna is a proposed NJ Transit commuter rail station. The station forms part of a site owned by a number of public and private entities including the Pennsylvania Northeast Regional Rail Authority. The site is adjacent to the former rail station.
The proposed restoration of passenger service would be along the Lackawanna Cut-Off, with trains to northern New Jerseyand New York City. A 102-space surface parking lot will be provided at this location.