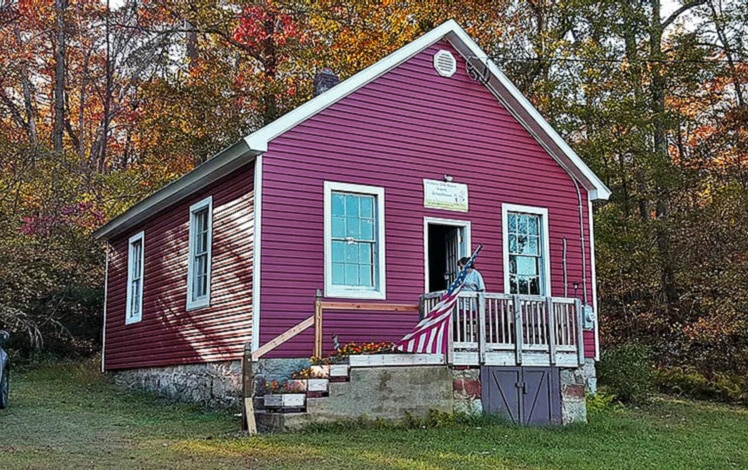 The Frantz School is one of the one-room schoolhouses attended by kids of all ages who woke before the sun rose, labored at their morning chores, then walked miles to school, and were taught in just one room, by one teacher.
Frantz School was built in 1855 by Jacob Frantz, who lived on the nearby farm and wanted a place for his (and the area's) children and future generations to go. It was named after the man who built it and primarily taught the children of family and neighbors who resided in the surrounding area.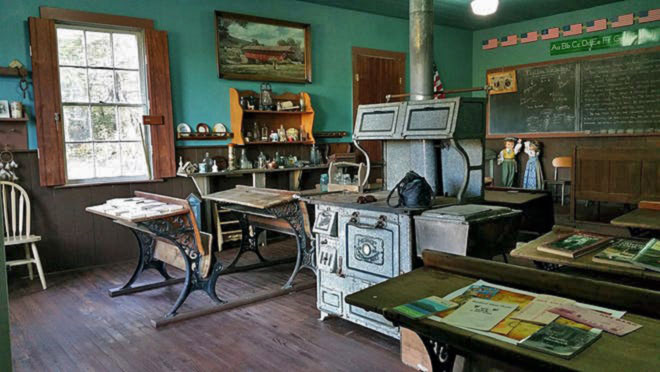 Lessons were first taught in German, and school was in session no matter the weather. It's one of seven one-room schoolhouses that taught kids in Eldred Township, of which only three stand today.
The Frantz One-Room School had opened 28 years earlier in 1855, five years before the American Civil War. The school had closed in 1945, but fortunately the townspeople restored the weather-worn, decaying building in 2015. And it became a "living" museum, holding classes and special events.
The building also created an awareness of the importance of preserving artifacts and records from the past. But maybe most importantly, the building is now a source of valuable civic information such as Earth Day clean-ups opportunities