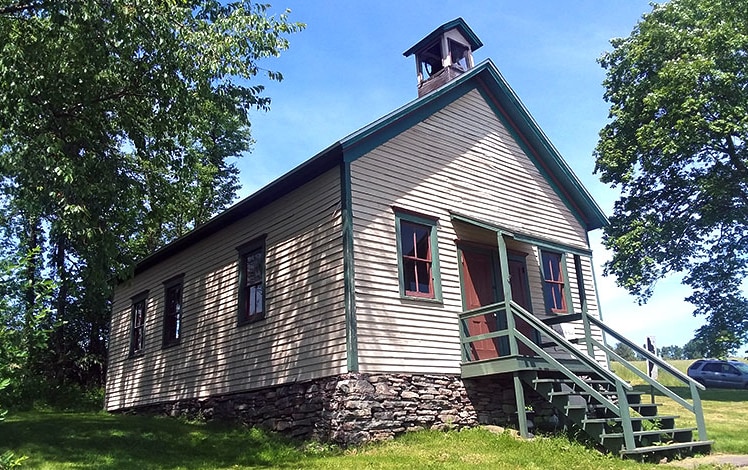 The 1870 Bethel School is the place to bring the kids and have a look at what a day at school was like with eight grades taught by one teacher, without electricity, running water, or indoor plumbing.
Bethel School, located a few miles from downtown Honesdale, is a perfectly preserved one-room schoolhouse built about 1870.T his simple wooden structure has separate entrances and cloakrooms for boys and girls. The large single classroom has a high ceiling, slate boards, and the double wooden desks of the last century.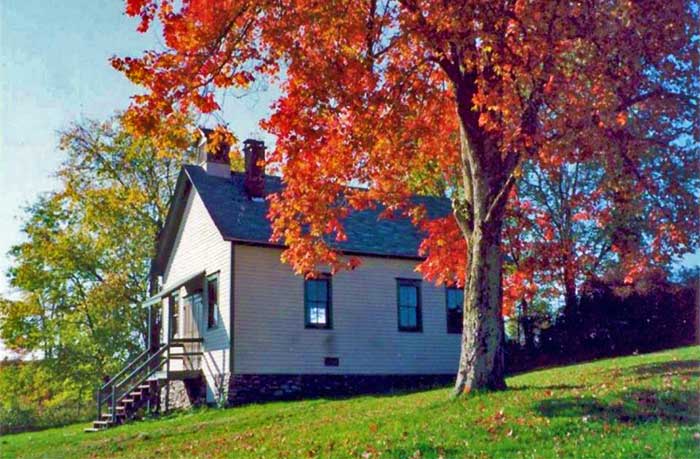 The schoolhouse was originally heated by a large wood stove. It was the teacher's responsibility to bank the fire at night and arrive in time to warm the schoolhouse before the pupils came at nine o'clock. Many former students remember standing by the stove to dry clothing. Water was carried from the Poor Farm or a neighbor's home and lighting was at first "natural" and later provided by kerosene wall lamps.
The teacher taught all eight grades and the number of students varied. Classes were called to the front recitation bench for lessons Former pupils recall playing Haley Over, marbles, and baseball during the long lunch hour and two recesses. Children could eat lunch in an apple tree, search the woods for trailing arbutus, and play in the creek. A large bell called them back to classes.
State and federal regulations of the time mandated that students not have to walk more than 2.5 miles to the nearest school. The result was that there were many one-room schools in PA. In fact, according to a map displayed on the back wall at Bethel, there were more than 300 in Wayne County alone.
This one-room country school on Bethel School Road in Berlin Township will be open to the public in the summer and fall. The school is available for group tours during the warm weather months. Call the Wayne County Historical Society at (570) 253-3240 for details!