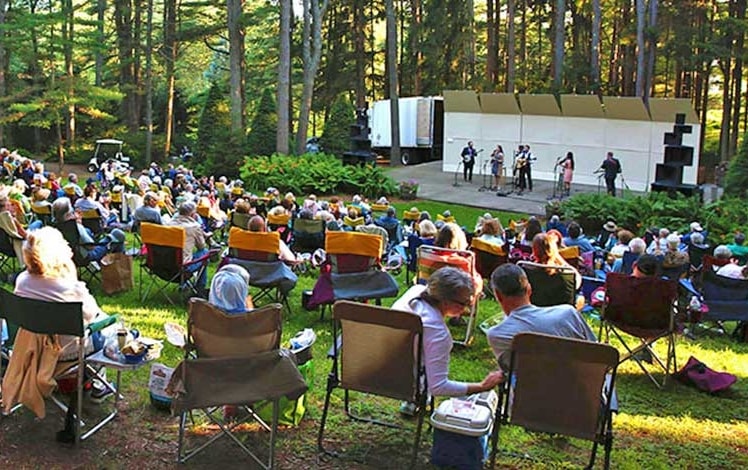 Wildflower Music Festival
For over 30 years, the Wildflower Music Festival has presented quality music in a natural amphitheater surrounded by majestic pines and sweet breezes. Acts include Broadway and cabaret singers, acoustic bluegrass, folk, jazz, pop, or classical music, depending on the lineup. The festival is held on Saturday evenings in the month of July.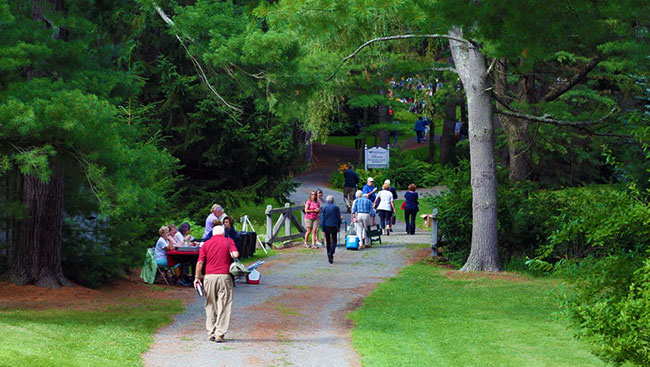 There is no seating at the outdoor amphitheater; the practice is for concert attendees to bring along a lawn chair or a blanket. Picnics and beverages of your choice are permitted. Altogether a very civilized way to spend a July evening.
The amphitheater is located on the grounds of the Dorflinger-Suydam Wildlife Sanctuary.
In the event of inclement weather, performances are held at the air-conditioned auditorium of the Wallenpaupack Area High School in nearby Hawley, PA. If in doubt on the day of the performance, call (570) 253-5500 after 12 pm.