In 2019, Milford's Black Bear Film Festival, one of Pennsylvania's premier independent film festivals, celebrated its 20th year attracting thousands of film lovers, filmmakers, directors, producers, screenwriters, and actors to this beautiful Delaware River town.
Each October, screenings, salons, workshops, live music, and parties take place at The Milford Theatre and other sites around town, including Hotel Fauchere, Columns Museum, Milford Public Library, and more.
The opening night gala is an elegant kickoff to the weekend. Free events and films are offered in addition to the ticketed main features.
When you're at the Milford Theater, ask about Mr. Piteney's ghost.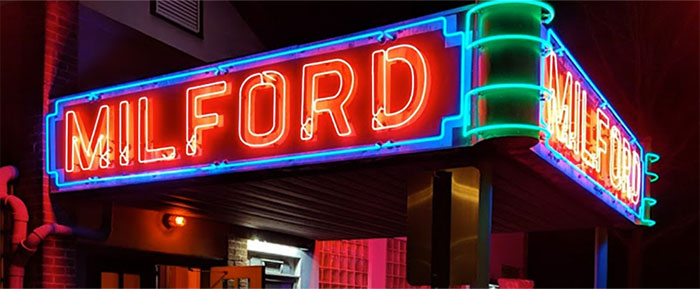 "The history of early filmmaking here in Milford has always been a pet project of mine. The rest of the world needs to know about it and come visit."– Milford Mayor Sean Strub
In 1912, one of the very early silent films was filmed in Milford. The Biograph Company produced the D.W. Griffith Civil War film "The Informer" starring Mary Pickford, queen of the silent film era.